Comedy Groups
We have put together what we think are the funniest comedy groups in the world! Do you know of any comedy groups we should add?
Monty Python
Monty Python's Flying Circus, or Monty Python, is a BBC sketch comedy show which targets the idiosyncrasies of British professionals. Sites include cast biographies, scripts, picture gallery, sounds, and video clips of the BBC comedy show based on Terry Gilliam's animations. Also find sites for its cast members.

Second City
Find out about Second City, the improvisational comedy troupe based in the Old Town neighborhood of Chicago through sites featuring history, alumni, news, reviews, and its offshoot TV sketch comedy show SCTV.

Three Stooges
Learn about the Three Stooges -- Larry, Curly, and Moe -- through sites with filmographies, sound clips, downloads, short shorts, collectibles, history, and trivia. Also find information on the actors in the comedy group.

Cheech and Chong
Learn about Cheech and Chong through a collection of sites with interviews, photos, sound clips, biographies, downloads, and merchandise. Also learn more about the the comedians Tommy Chong and Cheech Marin.

Bud Abbott and Lou Costello
Rediscover the legendary American comedy duo of Bud Abbott and Lou Costello renowned for their work in radio, film, and television. Sites include biographies, trivia, photo galleries, filmography, fansites, and transcripts of their famous routine Who's on First?.

Stan Laurel and Oliver Hardy
Find out about Stan Laurel and Oliver Hardy, the famous comedy duo who entertained the world for decades with their slapstick brand of silent shorts, talkie shorts, and feature films. Sites feature biographies, filmography, video clips, photographs, fansites, and trivia.

Firesign Theatre
Find out about Firesign Theatre, the American comedy troupe consisting of Phil Austin, Peter Bergman, David Ossman, and Philip Proctor who were popularly known as The Beatles of Comedy. Sites feature official site, audio clips, photos, magazine, and trivia.

Penn and Teller
Explore the world of Penn and Teller, the illusionist and comedy duo with their unique style of entertainment which involves magic, pranks, gory tricks, and exposure of fakers. Sites include biography, filmography, fansite, photos, and their TV series!.

The Marx Brothers
Learn about The Marx Brothers, includeing the beginnings of their career in vaudeville and on into movies. Find sites with photos, tributes, articles, sound clips, and quotes. Also find biographies of Groucho and Harpo Marx, and Margaret Dumont.

Groundling Theatre
Improvisational comedy troupe based in Los Angeles, CA formed by Gary Austin. Official site includes history, cast details, current shows, and ticket info.

Smothers Brothers
Find out about The Smothers Brothers, the American music and comedy duo of real life brothers Tom and Dick Smothers through sites featuring biographies, audio clips, discography, photographs, message boards, and booking info.

The Vestibules
Find out about The Vestibules, the Canadian surrealist comedy troupe composed of Terence Bowman, Paul Pare, and Bernard Deniger through sites featuring animated sketches, audio downloads, photos, video clips, discography, and more.

Flight of the Conchords
Enjoy the witty banter and acoustic guitar of Flight of the Conchords, the self proclaimed New Zealand's fourth most popular guitar-based digi-bongo acapella-rap-funk-comedy folk duo. Sites feature bio, discography, forums, and info on the recent shows by Bret McKenzie of The Black Seeds and Figwit fame as well as Jemaine Clement of The Humourbeasts.

Upright Citizens Brigade
Learn about the Upright Citizens Brigade, an improvisational comedy show and the sketch comedy which emerged from Chicago's ImprovOlympic in 1990. Sites feature background information, theater activities, pictures, community reviews, and cast information for the television show of the subversive organization broadcast on Comedy Central.

SEND SOMEONE DOG POOP ANONYMOUSLY BY MAIL
Don't get mad, get even! Are you looking for the ultimate prank joke gag gift? Have us mail your victim dog poop. Send dog poop to your enemy or just a friend for fun!
What we send is actually fake plastic dog poop.
"I can't believe how nasty and rotten your Liquid Ass fart spray is. I didn't even open the box, and I could clearly smell the foul odor! When I opened it, I thought for sure I was going to throw up. Thank you!" Marty Thomas, Chicago, IL


Our nasty smelling Liquid Ass smells just like dog poop!
We also sell the Liquid Ass fart spray per bottle and in sets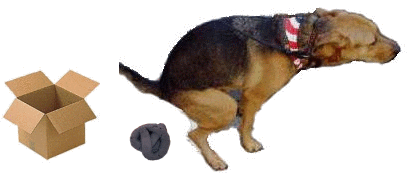 Get revenge by sending someone dog poop today!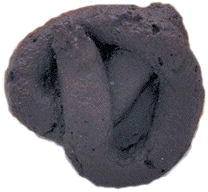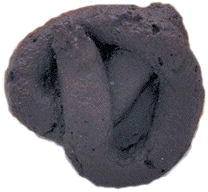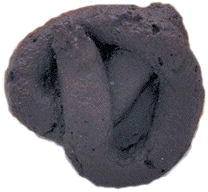 Click here to see a video of the fake dog poop they will receive!

Just tell us who to send it to and we do the rest!
Please allow 5-7 days for smelly dog poop to arrive at their house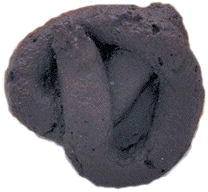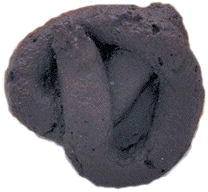 Poop Photo Gallery - Poop Facts - Fart Facts - Poop Stories - Fart Sounds - Poop Quiz - Link to Us - Names for Poop - Dog Poop Photos - Dog Poop Video - Prank Call Videos - Comedians - Comedy Clubs - Comedy Groups - Funny Jokes - Prank Videos
Poop Merchandise
Please check out our online store for funny poop gag gifts!
© 2013 Poop Prank Inc. - All Rights Reserved


Please link to our website - CLICK HERE!
Comedy Groups
This site does not use any real poop. Victim will receive fake dog poop.